The trusted Service Centre next door
We not only service what we sell, we take the time to find the right part that fits your budget
We are proud to have two Full-time Red Seal Mechanics on board, making sure you have a safe vehicle and giving honest advice!
Mark Whitman – Red Seal Mechanic
Mark Findlay – Red Seal Mechanic
Matthew Sheppard – Mechanic Apprentice
What people say about the Service Centre
Honest good hard-working shop, they won't rip you off, 10/10 very honest shop! 
Dustin Bennett
"Great job, as usual, my jeep is all ready for winter….thanks to Pat and the staff at browns".
Pat O'Rilelley
Always does good work, and always seems to have a spot for me on short notice.
Thank you!
Brandon Pitre
"Went for an oil change 10 minutes early and left within 20 minutes. Pat provides good professional service. No long waits, quality work
Scott Chatterton
"Don't take your car to any of the "stealerships" Take it here and get the proper advice with great prices and top-notch customer service. Highly recommend this shop!"
Tyler Poirier
You need to be aware of three things when deciding if you need new tires: tread wear, exposure to the elements and tire age.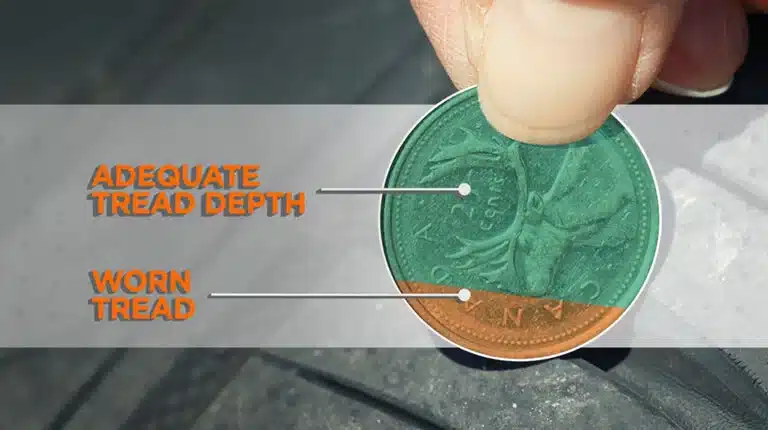 When to Replace your Tires
All tires sold in Canada are manufactured with "wear bars." These coloured bars become exposed when there is less than 1.6 mm of tread depth remaining on your tire. Tires must be replaced when the wear bar is visible.
If you are unsure about wear bars and the tread life of your tires, you can also try the "Bluenose" test. Just place a Canadian dime in the tire's groove, with the Bluenose's sails pointing down. If you can see the top of the sails, then the tire needs to be replaced.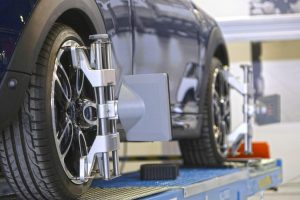 Rotation & Inspection & Retorque
Avoiding potholes and road imperfections as much as possible. Large potholes are also known for damaging tires and rims.
A four-wheel tire rotation is recommended by most tire manufacturers after every 6,000 miles. Rotating tires every other oil change is an easy way to keep track of this service.

Inspect tires when checking tire pressure. Inspect tire tread for wear, damage, or heavy cracking. Inspect sidewalls for cracks, cuts, bulges, bubbles, and slices. Any damage to the sidewall would render the tire unsafe

Retorquing: Whenever you have new wheels and tires fitted to your car – for example, you've done the sensible thing and switched between summer and winter tires – we recommend to have the lug nuts retorqued after the first couple of kilometres.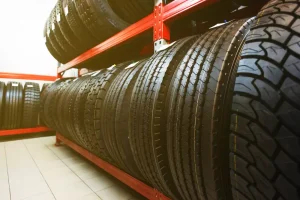 Choosing the Right Tires for Your Vehicle
First, establish whether you need a passenger or light-truck tire. Passenger tires are sufficient for most vehicles, including many SUV and pick-up trucks. Some pick-up and SUV's require a more robust, light-truck tire, for hauling heavy loads and driving on rough terrain.
Second, determine what you need most from your tires. Many drivers look for higher comfort ratings, lower noise levels and the best fuel efficiency possible. Consider your local climate and daily driving routine and this will help you narrow your focus.
How often should you change the oil?
What determines your oil change intervals is your vehicle itself. 
Understanding Your Vehicle's Oil Needs
Cars have very specific oil needs, including certain weights and types of oil. Using the right oil not only maximizes the longevity of your vehicle, but it also allows the car to meet its fuel economy ratings since a higher-weight oil can cause excessive friction and reduce fuel efficiency. You can find what oil your vehicle requires in two ways: on the oil cap or in the owner's manual.
On the Oil Cap
When you open your vehicle's hood, you'll usually find the oil cap near the engine's top. In some vehicles, the oil cap is atop a long tube leading to the engine's bottom. Either way, it's a large, black cap, so it's pretty hard to miss.
Stamped on this cap will be writing that tells you what weight of oil it uses. Some examples of oil weights include 5W-30, 0W-30, 10W-40, or SAE 30. If you walk into an auto parts store and tell the workers you need 5W-30, they'll know exactly what you need.
If your vehicle also requires a specific type of oil, like a synthetic blend or full synthetic, it'll also mention this on the oil cap. If there is no type mentioned, it means conventional oil is fine.
 In the Owner's Manual
There will be a section titled "Fluids" or something similar in the owner's manual. You'll find your vehicle's fluid requirements here, including the motor oil type, weight, and capacity.
If you like to read up on your car's need for oil changes, we recommend this website:
https://blog.clutch.ca/posts/oil-change
Location
14947 Evangeline Trail Kingston
 Nova Scotia, B0P1R0
Hours
Monday to Friday from  8 am to 5 pm
Saturday & Sunday: Closed