Request a
search for P
art Form
We have all kinds of parts. Just fill out the Auto Parts Search Form below and we will search our Database for you.
Browns Auto Salvage undergoes testing and inspection each year to receive the qualification from the Automotive Recycling Association industries (ARAAC). The proper procedures have to be in place, all fluids have to be properly removed and completely drain from all vehicles on the lot. All materials have to be properly disposed and the groundwater is tested annually.
Using modern business practices and strict environmental controls, today's recyclers provide low-cost, high-quality used auto parts in a way that benefits the consumer, the industry and the earth. In doing so, they help to reduce insurance rates, vehicle repair bills and staggering amounts of pollution.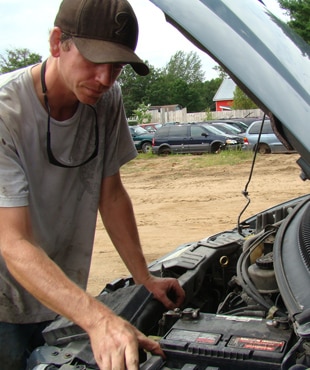 What Are Aftermarket Parts
Aftermarket parts are replacement parts that are not made by the original equipment manufacturer.
Aftermarket parts are also called non-OEM parts, generic parts, or competitive replacement parts.
Some consumers worry about the quality or safety of aftermarket parts but these fears are unfounded, according to auto experts.
Using aftermarket parts can be more cost-effective than using OEM parts.
If you are in a car accident, an insurance company may suggest that the auto mechanic use aftermarket parts rather than OEM parts to repair the vehicle.