Leading Auto Salvage Company in Nova Scotia
Our Service
Established in 1975 by James "Lawson" Brown and Tim Brown, Brown's Auto Salvage Ltd has served most of its years at 13 Brown Street.  In January 2022, our new office and warehouse were completed allowing us to open our doors to customers new and old at 14857 Highway 1 in Wilmot, Nova Scotia
Currently run by owners Tim and Chris Brown with the help of Candice Brown and Kailey Brown-Robicheau and our wonderful staff!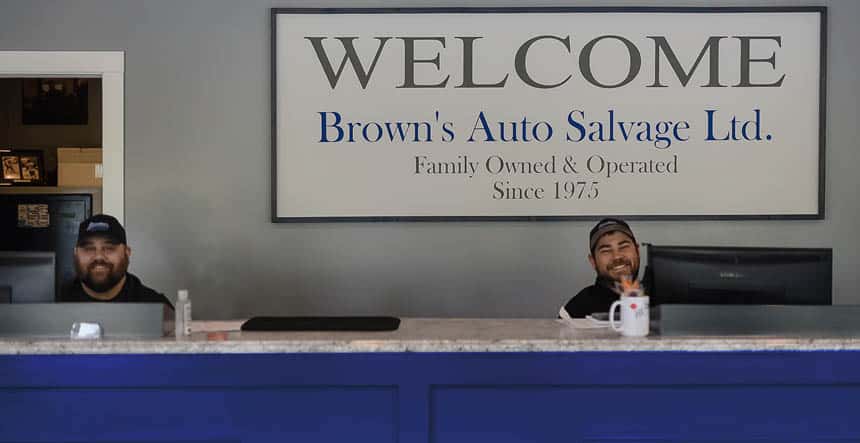 Respect
We greatly appreciate the beauty of the Annapolis Valley and do our utmost to maintain a clean and tidy site, as well as meet or exceed the stringent environmental standards applied to our industry.
Our Service
We remove unwanted or discarded vehicles from homes FREE of charge and work in conjunction with Real Estate Companies and Counties in an effort to help free our countryside of unsightly vehicles while also helping the environment.
Maintenance & Repair
With Browns Auto Service centre just 100 meters up the road we make sure that we service what we sell
Location
14857 Highway 1
Wilmot, Nova Scotia, B0P1W0
Hours
Monday to Friday from  8 am to 5 pm
Saturday from 9 am to 1 pm
Sunday we are closed.